---
Boise River Wildlife Linkage Partnership
Citizen Advocacy Award
The Boise River Wildlife Linkage Partnership began as a collection of individuals concerned about the upward trend of vehicle-wildlife collisions on Highway 21. Starting in 2000 they began discussing a solution to this problem. The group zeroed in on constructing a wildlife bridge-underpass on Highway 21. An opportunity of federal stimulus funds brought that bigger project into focus. The group zeroed in on constructing a wildlife bridge-underpass on Highway 21. Their hard work and diligence paid off with an award of nearly $1,000,000 to build the underpass.
---
10 Barrel Brew Pub
Commercial/Industrial Award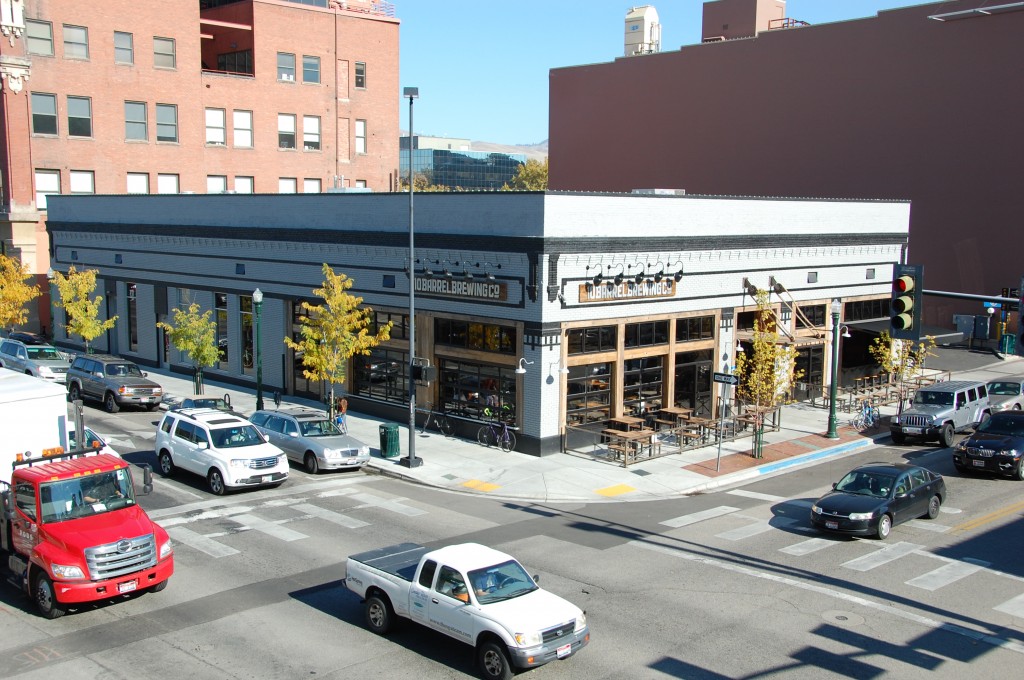 Boise's thriving downtown clusters on 8th street, leaving some businesses on the outskirts and off the beaten path. Downtown Boise Association Executive Director Karen Sanders says, "10 Barrel has been a positive addition to downtown Boise, bringing much needed new life to the corner of 9th and Bannock and a building that was under-occupied for many years." This new life boosts visibility of the surrounding businesses and expands downtown's footprint.
A partnership was forged with Idaho Department of Lands, the building's owner, allowing utilization and the successful repurpose of an existing building. The site is an existing 9,000 sq. ft. building in downtown Boise, which, over the years, had been divided into five different retail spaces. Project Managers CTA Architects Engineers worked to restore and reinvent the building, tearing down walls and peeling away layers of plaster, stucco and other materials to bring the building closer to what it looked like 1915.
---
Legacy Crossing
Public Policy and Planning Award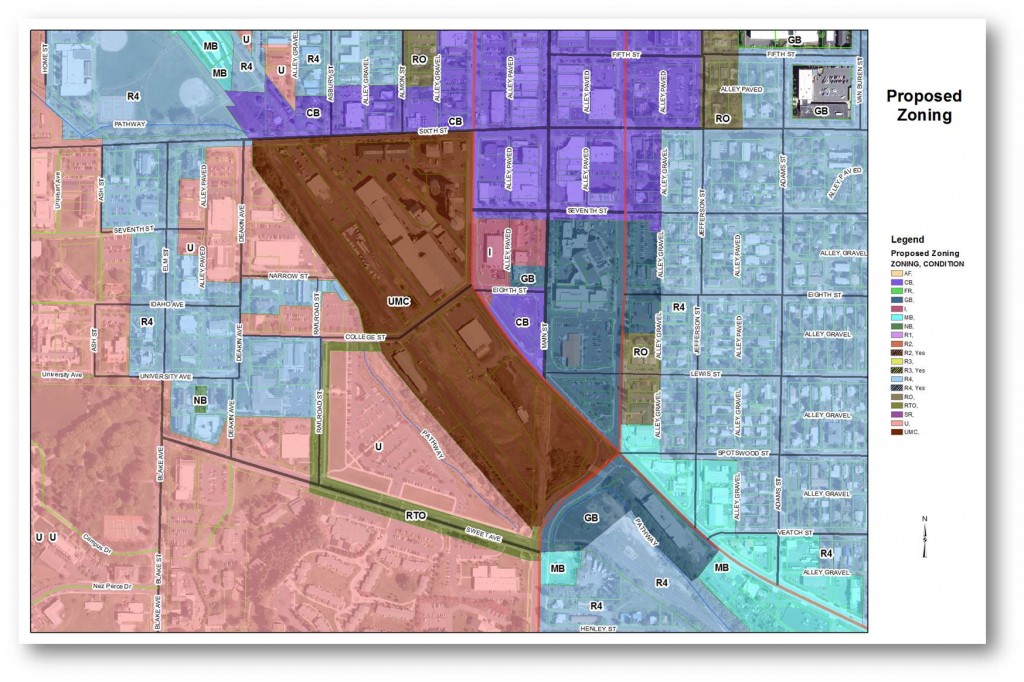 Legacy Crossing Urban Redevelopment Project is an excellent example of smart growth principles. In addition to a mix of land uses the location provides access to a variety of living, working, shopping and transportation opportunities within a comfortable walking distance, including Moscow's new Intermodal Transit Center plan contemplates residential uses ranging from traditional vertically mixed use projects to smaller-scale row houses. This plan creates a new Urban Mixed Commercial Zoning District with guidelines for development projects within the district, and creation of the Legacy Crossing Overlay Zone to apply the design guidelines to the area and provide the project review process.
---
Lloyd Square
Redevelopment Award
In 2010 the former site of the Lloyd Lumber Yard was transformed into Lloyd Square. Redevelopment of this former lumber yard has provided downtown Nampa with a much needed gathering place, illustrating how property redevelopment can create a new valuable asset while honoring the past. Two historic brick buildings were rehabilitated to create indoor event space and public restrooms. The square has a stage and outlets for AV equipment, electrical outlets and water hookups for market vendors, streetscape enhancements, bicycle racks, removable bollards and a sloped sidewalk without a curb to enhance the use of the street during events.
---
Whitewater Park Boulevard
Transportation Award
Whitewater Park Boulevard is the new four-lane roadway that connects State Street to Fairview Avenue. In addition to relieving traffic on State and 27th, this new connection will also help transform the area between Main and Fairview into a vital economic area as it once was. The new road is one of many public projects underway or envisioned in the western end of downtown Boise, including the 30th Street Urban Renewal District designation and major whitewater and open-space parks along the Boise River.
---
Ken Howell
Charles Hummel Award
Howell is the owner of Parklane Company, a real estate development and management firm which since 1975 has completed almost 30 developments, nearly all in Boise, most in downtown or near downtown. Most are rental apartments; some are mixed-use residential with office and retail components. In all, Parklane is part owner and manager of 661 apartments, 127,000 square feet of office and 45,000 square feet of retail, for a total value of around $40 million. Parklane projects have received two "Orchid" awards from the Idaho State Historic Preservation Council and two design awards from Boise's Design Review Committee. Howell himself was named a distinguished preservationist in 1997 by the Idaho State Historic Preservation Council.